From this page you can register online with Herbalife
You will be able to use the products with a discount of 25% to 50%.
Monthly purchases are optional, you are under no obligation to purchase.
If you wish, you can also decide to undertake a real part-time job without interfering with your work and family commitments.
Simply fill out a quick online form and order your membership kit.
You can immediately buy
Herbalife products with a discount
and access all the benefits.
A sponsor is required to join Herbalife.
Below you will find the name and other details of the sponsor you need to register.

Keep this data on a sheet of paper before continuing

Ti consigliamo questo sponsor




PRIME 3 LETTERE DEL COGNOME

(aggiungi uno spazio)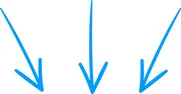 To create an account you need a valid email where your registration data and company communications will be sent.
In some countries Herbalife will ask you for documents confirming your residential address.
Without submitting these documents, your registration may not be approved.